Alumna Ruth Morgan's "Running Out?" Wins Book Award
WA Premier's Book Award in the Category Western Australia History
12.10.2016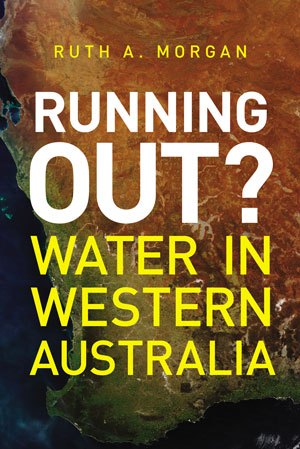 Ruth Morgan's book Running Out? Water in Western Australia is the 2016 winner of the WA Premier's Book Awards in the category Western Australia History.
For nearly 200 years the visions and aspirations of the people of Australia's west have been characterised by an unquenchable thirst. Ruth Morgan uncovers the fear of running out of water — a fear that has long gripped the region's inhabitants and loomed large on the state's political agenda. It has shaped how urban and rural Western Australians learned to live with the effects of a variable climate on their water supply, lifestyle, and livelihood.
The awards committee remarks:
Morgan's subject is topical and most relevant to Western Australian readers, but it also has a wider appeal. It presents impeccable research and referencing, while Morgan's wit and humour is engaging. This is a pioneering study of value to other scholars, and the seriously interested reader.