Carson Fellow Gregg Mitman Produces Film
"The Land Beneath Our Feet" to Premiere in UK at Leeds on 11 November
10.10.2016
Together with Sarita Siegel, Carson Fellow Gregg Mitman has produced and directed a film entitled The Land Beneath Our Feet, a documentary on history, memory, and land rights in Liberia.
The film weaves together rare archival footage from a 1926 Harvard expedition with one man's quest to understand how the past has shaped land rights issues in Liberia today. Approximately 25 percent of land in Liberia has been granted by the government to multinational corporations for large-scale agricultural, mining, and logging concessions in the name of development. A trailer for the film won the 2014 FOCAL International Award for best use of archival in a short production.
Click on the image below to view a short trailer.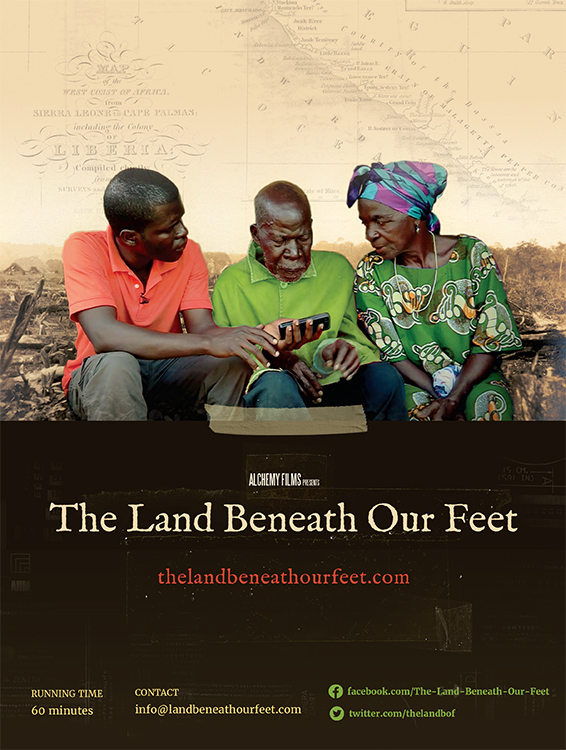 The film will have its UK premiere at the Leeds International Film Festival on 11 November in conjunction with the RCC ENHANCE/ITN grant. The film's director will also be hosting an environmental filmmaking workshop while there.
The film is also connected to a large public history website, A Liberian Journey: History, Memory, and the Making of a Nation, that launched last spring. Funded through a grant from the US National Science Foundation, the website is a collaborative project with the national archives in Liberia and provides digital access to nearly 600 historic photographs, more than two hours of archival footage (the earliest motion picture record of Liberia), and oral histories gathered while filming in Liberia.