New Book Coedited by Former Carson Fellow Piers Locke
Conflict, Negotiation, and Coexistence: Rethinking Elephant-Human Relations in South Asia
20.09.2016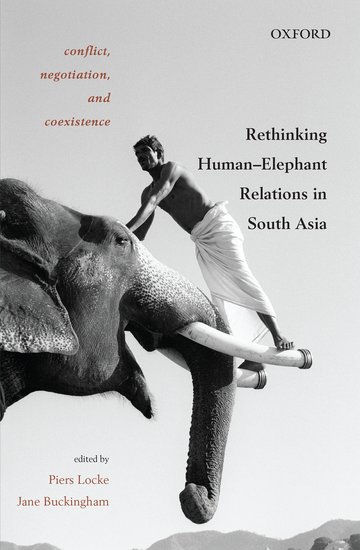 With contributions from experts in the humanities, natural sciences, and social sciences (including a chapter by academic coordinator of the RCC's Environmental Studies Certificate Program, Ursula Münster), the interdisciplinary nature of this book makes it unique in the field of human-elephant interactions and a valuable resource to anyone interested in environmental history, conservation, and policy.
In Conflict, Negotiation, and Coexistance the authors explore the cultural and political associations influencing elephant-human interactions and try to view them from the perpective of both animals. In doing so they emphasize the importance of considering how inextricably linked the worlds of humans and elephant are. By investigating these dynamic relationships we might better understand the behavior, culture, and social processes of these two intelligent species.
Published by the University of Oxford Press, this volume was coedited by Piers Locke and Jane Buckingham, who are both scholars of the University of Canterbury and associates of the University's New Zealand South Asia Center.