Donald Worster to Deliver Keynote Address at University of Southern Denmark
At the Conference on "The Anti-Landscape"
08.05.2011 – 10.05.2011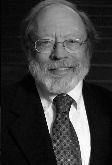 Donald Worster will deliver a keynote address on the opening night of the conference.

Conference Information from Royal Institute of Technology, Sweden:
An interdisciplinary research conference organised by the Nordic Network for Interdisciplinary Environmental Studies (NIES) in partnership with the University of Southern Denmark-SDU.
The
 first
 of
 four
 NIES conferences to be held in the period 2010-2012, "The Anti-Landscape" will bring together scholars that share an interest in the emergence and recovery of damaged spaces. Contributions will include work 
that
 draws 
upon 
history, 
literature, 
geography, 
and 
other 
disciplines 
in 
the 
humanities.