Anne Milne Speaks in the United Kingdom and Estonia
April 2011
28.04.2011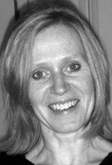 This April,
Anne Milne
gave two lectures at conferences in the United Kingdom and Estonia.
Milne gave a lecture entitled "Eighteenth-Century British Poets and the Marginal Animal" on 4-8 April at the Zoosemiotics and Animal Representations Conference held at the University of Tartu, Estonia.
On 13-16 April, Milne presented a paper entitled "Warbling Native Wood-notes Wild: Bioregionalism and the Eighteenth-Century Natural Genius" at the conference "English and Welsh Diaspora: Regional Cultures, Disparate Voices, Remembered Lives" held at Loughborough University in Leicestershire, UK.