Rachel Carson Biography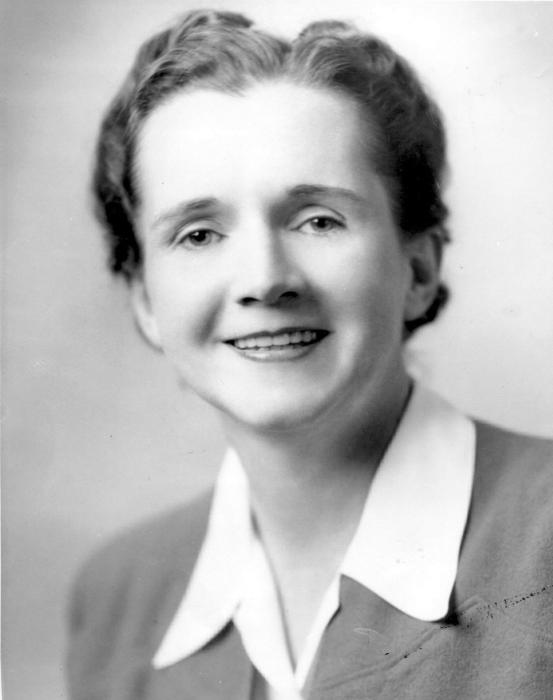 Rachel Louise Carson was born on 27 May 1907 in Springdale, a small village close to Pittsburgh, Pennsylvania. She was the youngest of three children born to Robert Waden and Maria McClean Carson. Unlike her sister and her brother, Carson graduated successfully from high school in 1925 and continued her education at what is today Chatham College, where she planned on majoring in English. Carson graduated successfully in 1929, having changed her major to biology in 1928, in spite of poor job prospects for women in this field. She continued her studies in the sciences at the John Hopkins University in Baltimore, supporting herself with laboratory work and teaching duties, and was able to gain her MA in zoology in 1932.
After she was forced to abandon her PhD for financial reasons and could not find an adequate teaching position, Carson took a part-time position with the US Bureau of Fisheries as a science writer. Part of her job was to interest the general public in marine and freshwater biology via radio programs. Alongside this, she published a string of articles in regional newspapers in the 1930s, focusing mostly on marine life in the Chesapeake Bay, some of which already touched on the topic of the pollution of regional waters. Her success in this line of work earned her a full-time position at the Bureau of Fisheries as an aquatic biologist with the Division of Scientific Inquiry.
In 1937, Carson succeeded in having one of her articles, "Undersea," published in the Atlantic Monthly. She was soon asked to expand it into a book. 1941 saw the publication of Under the Sea-Wind: A Naturalist's Picture of Ocean Life, which marked the beginning of Carson's career as a professional author. The essay as well as the book already displays her characteristic integration of literary and scientific writing, colored both by nineteenth-century romantic tradition on the one hand and by early twentieth-century ideas of nature conservation and preservation on the other, as well as by new discoveries in ecology.
It was due mainly to her last book that this respected but somewhat retiring author of non-fiction metamorphosed into a political figure with unexpected influence and lasting impact. Silent Spring became the catalyst for the beginning environmental consciousness in the US In this book, Carson attacks the widespread and unregulated use of chemical pesticides such as DDT, which until then had been sprayed indiscriminately from airplanes over wide areas, even including some residential areas in conurbations like Long Island and Detroit.
While writing Silent Spring, Carson's health had already suffered considerably; among other problems, she was diagnosed with terminal breast cancer at the end of 1960. Her untimely death in April 1964 ultimately reinforced her status as one of the most important figureheads for the swiftly forming environmental movement. Many of her ideas proved to be highly compatible with the revolutionary mood that swept the country in the 1960s. Silent Spring in particular could be easily read as a fundamental critique of conformist post-war society of the 1950s that had made unquestioning trust in economic growth, capitalism, consumerism, and scientific and technological progress the central tenets of the "American way of life."
For more information on Rachel Carson, see our biography. (pdf, 37 KB)
For more information, please see The Life and Legacy of Rachel Carson by Linda Lear.