Environment & Society Portal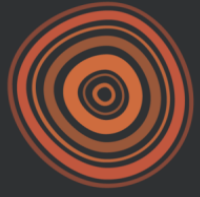 The Environment & Society Portal (environmentandsociety.org) is the Rachel Carson Center's open access digital archive and publication platform. In addition to its two peer-reviewed born digital publications (Arcadia and Virtual Exhibitions), the Portal curates a variety of scholarly and popular materials on the relationship between nature and society. Users can explore this content in two ways: via traditional searching and browsing, or by experimenting with the Portal's three discovery tools (map, timeline, and keyword explorer) to find spatially, temporally, and thematically related results.
Arcadia
In partnership with the European Society for Environmental History, Arcadia: Explorations in Environmental History is a collection of short peer-reviewed articles about sites, events, persons, organizations, or species as they relate to nature and society. Arcadia aims to promote visibility and connections in global environmental history and related fields, and has recently included edited collections on water histories, global environmental movements, and national parks and conservation. Arcadia receives submissions from scholars worldwide, including RCC doctoral candidates and fellows.
To learn how to contribute, view our author guidelines or contact us at arcadia@carsoncenter.lmu.de.
Virtual Exhibitions
The Portal's Virtual Exhibitions are a curatec collection of digital objects, set within interpretive, interactive, peer-reviewed research essays. Recently published projects include "Famines in Late Nineteenth-Century India" by Naresh Chandra Sourabh and Timo Myllyntaus, and, in collaboration with the Deutsches Museum and historian Heike Hartmann, the first open-access edition of the letters of German naturalist Ludwig Leichhardt, "A German Explorer's Letters Home from Australia." Current and alumni RCC fellows are invited to propose ideas for future projects.
Multimedia Library
The Multimedia Library, the Portal's open access digital archive, is a trove of scholarly and popular environmental materials curated by RCC staff, fellows, associates, and partners. These range from early modern broadsheets to Anthropocene Milestones comic strips; from scholarly journals like Environment and History to the radical periodical Earth First! Current and alumni RCC fellows are invited to guest curate thematic collections.
Places and Events
Places & Events are illustrated summaries of environmentally significant sites and events that can be plotted and browsed on the Portal's map and timeline. A 2014 pilot project engaged students around the world in class projects to research, write, and fact-check texts; development of this project is on hold while we publish the incoming contributions and evaluate its future direction.
The Environment & Society Portal has had international impact: since its launch in 2012, it has reached 147,000 unique users in 205 countries/territories. The entire Portal is archived twice per year by the Bavarian State Library, which also catalogues its born-digital publications. In 2015 we look forward to new collaborations, like working with the Roy Rosenzweig Center for History and New Media at George Mason University to aggregate and publish online environmental content through PressForward, thanks to a grant from the Alfred P. Sloan Foundation.

The Environment & Society Portal is created and maintained by a small team at the Rachel Carson Center for Environment and Society with generous contributions from its fellows, doctoral candidates, students, and interns. You can reach us at portal[at]carsoncenter.lmu.de. We look forward to hearing from you.