RCC Newsletter, Issue 27
January 2017
25.01.2017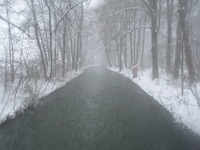 Dear Friends of the RCC,
Happy 2017! The deadlines for both our fellowship program and the 2017 Turku Book Award are fast approaching—31 January is your last chance to apply for a fellowship or submit an entry for the book award.

As always, to stay up-to-date on the RCC—check out our website, Facebook page, and blog, or follow us on Twitter.
Best wishes,
The Rachel Carson Center