RCC Newsletter, Issue 26
October 2016
17.10.2016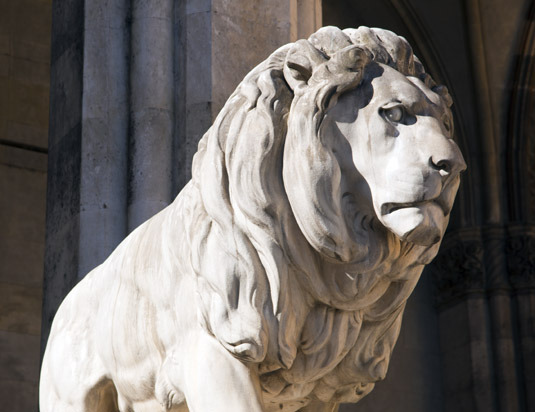 Dear Friends of the RCC,
We are pleased to announce our next call for fellows for the 2017-18 cohort. The RCC offers Carson fellowships, interdisciplinary fellowships, outreach fellowships, short-term fellowships, and alumni fellowships. Please help us spread the word by circulating the attached call; deadline for applications is 31 January 2017.
In addition, together with the European Society for Environmental History (ESEH), we are pleased to announce the upcoming 2017 Turku Book Award in environmental history. The Turku Book Award is intended to identify and encourage innovative and well-written scholarship in the field of environmental history. Deadline for submissions is 15 December 2016.


The doctoral program "Environment and Society" invites applications from graduates in the humanities, social sciences, and natural sciences who wish to research the complex relationships between environment and society in an interdisciplinary setting. Deadline for applications is 15 November 2016.


Carson fellow Gregg Mitman's film, The Land Beneath Our Feet, will have its UK premiere at the Leeds International Film Festival on 11 November in conjunction with the RCC ENHANCE/ITN grant. Visit the RCC website to view a trailer from the film.


The RCC is pleased to announce the addition of two prominent scholars to its Advisory Board: Prof. Simon Goldhill, Director of CRASSH, University of Cambridge, and Prof. Catherine (Kate) Rigby, Bath Spa University.


Environment & Society Portal Update: A new and improved timeline feature, the 100th Arcadia article, and an expanded film collection are just some of what's new with the Portal. Click here for more information and ways to become involved.


Publications News: In addition to three new RCC Perspectives volumes due to be released before the end of the year, volume 9 of the the Berghahn series "Environment in History: International Perspectives" has been published - and volume 6 by former fellow Giacomo Parrinello has won 2 awards! Click here for more details.


Environmental Studies Certificate Program Update: Now boasting 99 members from over 30 disciplines, the program had a busy summer with an exploration of local permacultures, presentations at the Days of Future in Kärnten, Austria, and multiple guest speakers from around the world.


News from the Doctoral Program Environment and Society: We are pleased to welcome three new members, from Italy, Nigeria, and the United States, for the start of the winter semester 2016. The program thus continues to be very interdisciplinary and very international; for our full list of candidates and doctoral projects, please click here.


Recent Events:
In July, the workshop "Rights of Nature in a Transatlantic Perspective" looked at the development and advances of environmental jurisprudence in a global frame. This wokshop was part of the RCC/BAYLAT initiative and in September, the counterpart to this workshop, "Derechos de la Naturaleza, Perspectivas Transatlánticas y Transdisciplinares" (Laws of Nature: Transatlantic and Interdisciplinary Perspectives) was held in Santa Fe, Argentina.

The Center for Ecological History (CEH) along with the School of History at Renmin University of China, hosted an academic conference, "Riches of Nature, Limits of Nature," honoring environmental historian Donald Worster's impact on the field; Christof Mauch gave the keynote.

''Urban Cultures of Sustainability'' brought together graduate students and senior scholars to discuss the relationship between urban development and environmental challenges, with a special emphasis on the postmodern era.

The conference, ''The Future of Wild Europe,'' which resulted from the RCC ENHANCE/ITN project, examined wildness as a key theme across many European societies.

In September, the RCC hosted the inaugural event of the recently founded Environmental Anthropology Working Group of the German Anthropological Association. During the workshop, participants discussed key debates and standpoints in environmental anthropology and its diverse engagements with current environmental problems.


Lunchtime Colloquium resumes on 20 October with Paul Sutter speaking on "Pulling the Teeth of the Tropics: American Public Health during the Construction of the Panama Canal." Further talks this semester include:

27 Oct: Mu Cao on "Well Water or River Water: Tianjin's Choice of Water Resources"
3 Nov: Yan Gao on "Yangzi Waters: A Social and Environmental History of the Jianghan Plain"
10 Nov: Amanda Boetzkes on "Contemporary Art, New Materialisms, and the Aesthetics of Waste"
17 Nov: Werner Krauß on "Extension of the Combat Zone: The Anthropology of Climate Blogs"
24 Nov: Tom Griffiths on "The Lore of the Land: Australian Natural Histories"
1 Dec: Franklin Ginn on "Anthroposcenes in the Firth of Forth, Scotland"
8 Dec: Bruno Latour on "From the Anthropocene to the New Climatic Regime"
15 Dec: Anitra Nelson on "Small is Necessary: Sharing Housing on a Shared Planet"


The theme for this semester's Green Visions film series is "Global Equality." Green Visions begins on 20 October with Inhabit, a film about permacultures. Other films this semester include DamNation, Dukale's Dream, The Last Ocean, and Cowspiracy.


Other Upcoming Events:
24 Oct: Dipesh Chakrabarty on "Climate Change and the Small Voice of History" (lecture)

26-29 Oct: Stories of the Anthropocene Festival (conference in Stockholm)

27 Oct: Places in Environmental History and Literature (panel discussion)

2-3 Dec: Chernobyl—Turning Point or Catalyst? Changing Practices, Structures and Perceptions in Environmental Policy and Politics (1970s-1990s) (conference in Berlin)


Staff News: The RCC is pleased to welcome (or welcome back) the following staff members—Ruhi Deol (research associate, Environment & Society Portal), Wanling Hu (research assistant, DFG Emmy Neuther Research Group Hazardous Travels), Arielle Helmick (returns from parental leave, managing director), Laura Kuen (research assistant, Certificate Program), Simone Müller (principal investigator, DFG Emmy Neuther Research Group Hazardous Travels), Anja Rieser (intern). On the same note, we bid farewell to Angelika Möller (acting administrative coordinator) and Shruti Neelakantan (intern). An interdisciplinary network, "Risk, Hazards, Disasters and Cultures," of which Christof Mauch is a member, has received funding from the British Arts and Humanities Research Council.


Alumni News: Ruth Morgan's monograph, Running Out? Water in Western Australia, is the 2016 winner of the WA Premier's Book Awards in the category Western Australia History. Simone Müller, principal investigator on the Hazardous Travels research group, has been invited to join AcademiaNet. Jens Kersten, Piers Locke, John M. Meyer, Ursula Münster, and Ruth Oldenziel all have new publications. And, Maria Valeria Berros and Anna Leah Tabios Hillebracht were recently listed as contributing experts to the United Nations Experts' Summary Report on Earth Jurisprudence: "Sustainable Development: Harmony with Nature."
As always, to stay up-to-date on RCC—check out our website, Facebook page, and blog, or follow us on Twitter.
Best wishes,
The Rachel Carson Center