Where is the center located, and what kind of services can I expect?
The RCC is located close to downtown Munich, and even closer to LMU's main building, the university library, the Bavarian State Library, and the main university cafeteria. We can be reached easily by public transportation; for example via subway lines U3 and U6. The subway station "Giselastraße" is located right next to the office building. The RCC consists of twenty-one offices on two floors, a reception area, two conference rooms, a library, a mail room, and a kitchen on each floor for fellows and staff. All fellows share offices. Upon arrival, fellows will be given a key to the building, the office floor and their respective office. All offices are equipped with a desk, a personal locker, and a swivel chair for each individual, as well as book shelves, telephones, and computers. Printers, a scanner, a photocopier, a fax machine, and office supplies are available in the mail room.
On arrival at the RCC, you will be shown to your office by a member of the administrative staff and you will be given a brief guided tour of the center.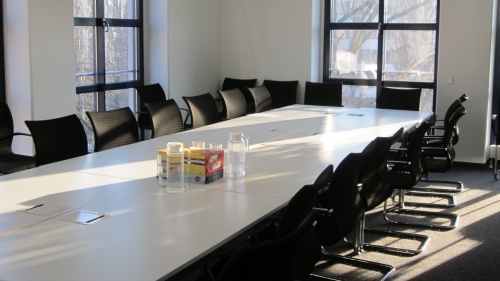 RCC conference room.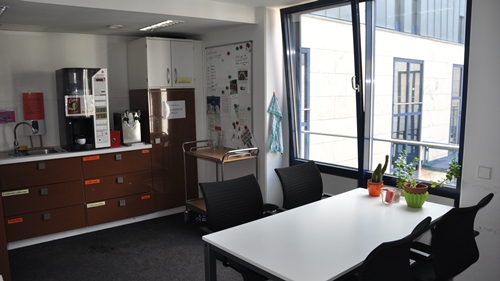 Kitchen/coffee lounge.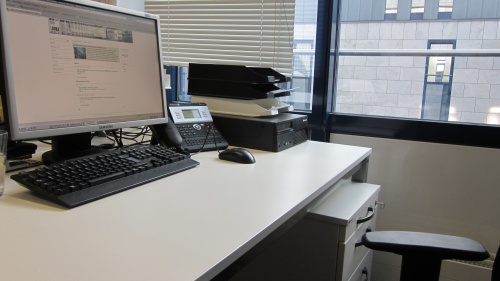 Desk in an RCC office.