Guidelines for Events and Workshop Conveners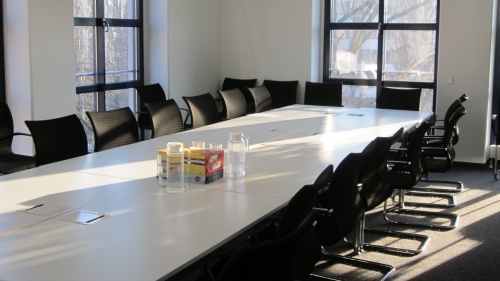 The Rachel Carson Center (RCC) convenes and organizes workshops and conferences each year that come out of the work of current / former fellows or staff members, and that are also connected to the Center's main research foci.
Generally, the RCC needs at least one current / former Carson fellow or staff member to be actively involved as a convener. (Lists of current / former fellows or staff members can be found online).
Application Process
We generally ask applicants to get in touch at least 9 months before you would like to host an event at the RCC. Please submit the following documents to our managing director, Dr. Arielle Helmick (arielle.helmick@lmu.de):
Draft call for submissions: 1 page
Exposé that explains the overarching question, relevance of the theme, historiography (if applicable), and potential invitees (if applicable): 2–3 pages
Proposed schedule and venue (please explain the selection of venue if the event is not scheduled to take place in Munich)
Proposed budget and potential matching funds
Expected product (blog series, publication, video, etc.) and outlet (an RCC publication, the Environment & Society Portal, other book series, etc.)
Level of support expected from the RCC (see below for what we offer)
We can usually process applications for events within four weeks. If accepted, you will receive an award email and be put in touch with our events manager.
RCC Support for Events
The RCC offers different levels of support, from a bank transfer to your home institution to a full-service event held at the RCC in Munich. What follows is a list of support that we can offer, depending on the type of event you are proposing.
Transfer of funds to your home institution
Assistance with publicity—advertising the event on our website and through our networks
Assistance with organization—collecting the calls for papers, hosting final submissions on our website, providing direct travel reimbursements
Assistance with event hosting in Munich—organization of travel and accommodation for all participants, organization of the event at the RCC with coffee breaks and meals provided
Questions?
Please contact our managing director, Lena Engel (lena.engel@rcc.lmu.de), for more information.
Downloads