Reworkshop
A Two-Day Writing Lab with Rowan Deer
29.01.2024 – 30.01.2024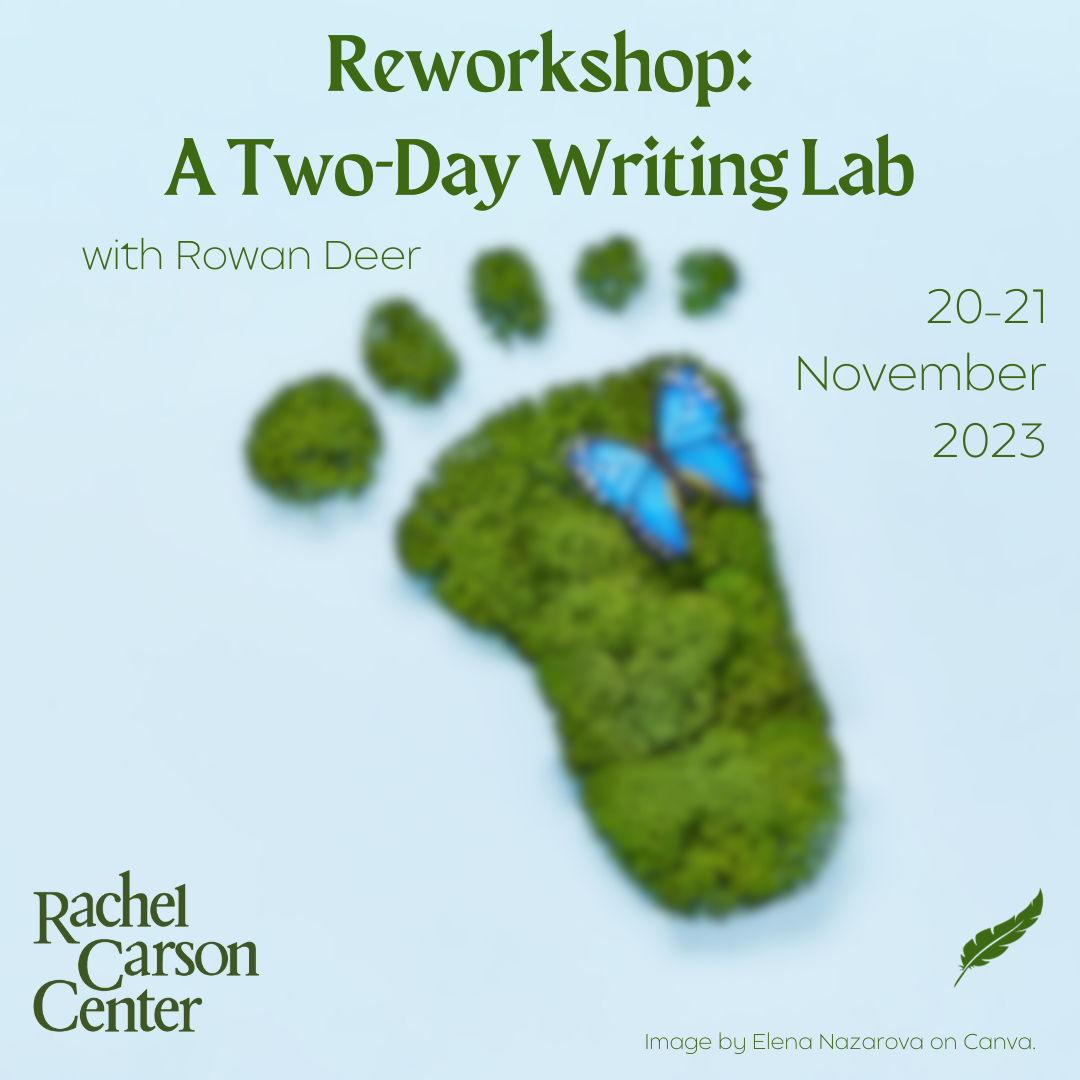 29–30 January 2024
9:00–15:00
Please note that the workshop has been moved. This is the new date.

This two-day writing workshop will provide a space for participants to rework, edit, or develop a work in progress with the opportunity to receive feedback from Rowan Deer and the group. This workshop is closed and not open to the public.
To participate, please RSVP with Katherine Arnold via katherine.arnold@rcc.lmu.de.
The workshop will cover:
How to write an effective and engaging title and opening paragraph;
Clarifying and honing one's argument;
The power of good structure and storytelling;
How to conclude a piece of writing;
Editing for clarity.
Participants are required to share a 300-word abstract and the first 500 words of their manuscript at the latest by 17 January. These drafts do not need to be—and indeed should not be—polished pieces. Works in progress are very much welcome.
For some of the Environmental Writing Studio's past workshops and events, please have a look at its website.
To discover some of writer and editor Rowan Deer's work, please visit her website.