RCC Anniversary Event ''How We Changed the Planet: Strata and Stories in the Anthropocene''
Tandem Lecture by Julia Adeney Thomas and Jan Zalasiewicz with Concluding Remarks by Jane Carruthers
21.11.2019 at 19:00

Location: Academy of Fine Arts, Historisches Aula im Altbau, Akademiestr. 2, Munich
The Rachel Carson Center for Environment and Society celebrates its tenth anniversary with a festive event. The evening will be opened by LMU Vice-President Francesca Biagini and RCC Directors Christof Mauch and Helmuth Trischler. Historian Julia Adeney Thomas and geologist Jan Zalasiewicz will give a lecture on ''How We Changed the Planet: Strata and Stories in the Anthropocene.'' Honorary Fellow Jane Carruthers will provide concluding remarks. The lecture will be followed by a reception with entertainment from a local band and a slideshow of highlights from the RCC's first decade.
Registration required: please click here to sign up.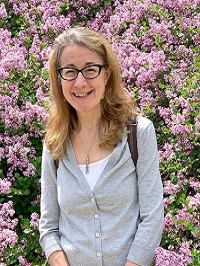 Intellectual historian Julia Adeney Thomas grew up in the coal country of southwest Virginia where almost half the mountains suffer from mountain-top removal. Because of those beloved mountains, she has a sharp interest in environmental questions. She writes on concepts of nature, political theory, historiography, and photography in Japan and comparatively. Her publications include Reconfiguring Modernity: Concepts of Nature in Japanese Political Ideology (winner of the AHA John K. Fairbank Prize), Japan at Nature's Edge: The Environmental Context of a Global Power, and Rethinking Historical Distance as well as more than forty essays including "Not Yet Far Enough" and "History and Biology in the Anthropocene: Questions of Scale, Questions of Value," both in the American Historical Review. Her current projects include Visualizing Fascism: The Twentieth-Century Rise of the Global Right (forthcoming, Duke University Press), The Anthropocene (co-authored with Jan Zalasiewicz and Mark Williams, forthcoming, Polity Press) and The Historian's Task in the Anthropocene (under contract with Princeton University Press.) Educated at Princeton, Oxford, and Chicago, she taught at the University of Illinois at Chicago and the University of Wisconsin–Madison before joining Notre Dame's history department.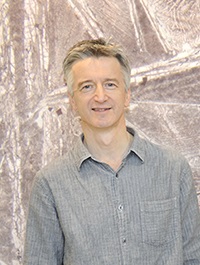 Jan Zalasiewicz is Professor of Paleobiology at the University of Leicester. A field geologist, palaeontologist, and stratigrapher, he teaches geology and Earth history to undergraduate and postgraduate students, researches into fossil ecosystems and environments across half a billion years of geological time, and has written popular science books such as The Earth After Us, The Planet in a Pebble, and Geology: A Very Short Introduction, and (co-authored with Mark Williams) The Goldilocks Planet, Ocean Worlds and Skeletons. He currently chairs the Anthropocene Working Group of the International Commission on Stratigraphy, is a co-editor of its recent summary The Anthropocene as a Geological Time Unit: A Guide to the Scientific Evidence and Current Debate. He is currently writing a cross-disciplinary text, The Anthropocene (with Julia Adeney Thomas and Mark Williams), and working on a book on the biosphere (with Mark Williams and the artist Anne-Sophie Milon).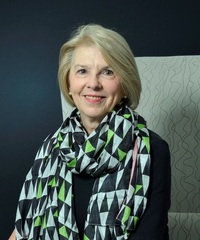 Jane Carruthers, inaugural chairperson of the Rachel Carson Center's Academic Advisory Board and an Honorary Fellow, is Emeritus Professor at the University of South Africa, Pretoria, Fellow of the Royal Society of South Africa, Member of the Academy of Science of South Africa, Research Associate of the Centre for Invasion Biology, University of Stellenbosch and Fellow of Clare Hall, Cambridge. She is past President of the International Consortium of Environmental History Organizations and of the Southern African Historical Society. She has held numerous international visiting fellowships and won many prizes, including the 2018 Distinguished Scholar Award from the American Society for Environmental History, the first African to do so. She is currently the Editor-in-Chief of the South African Journal of Science. Her publications include seven sole-authored books, 30 book chapters and more than 60 articles in peer-reviewed journals. She is best known for her pioneering environmental history in South Africa with The Kruger National Park: A Social and Political History (1995) which remains in print and, more recently, National Park Science: A Century of Research in South Africa (2017). Her wide-ranging research interests encompass environmental history, environmental justice, history of science, colonial art and comparative Australian-South African history.