Academic Editor (full-time, 40.1 hours per week)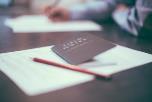 The Rachel Carson Center for Environment and Society (RCC) is looking for an experienced academic editor to join the staff until 31 July 2021. The position will start ideally on 1 February 2020, or as soon as possible thereafter.
The RCC is an interdisciplinary center that hosts a number of international research fellows and coordinates graduate programs in the field of Environment and Society. The RCC was founded in 2009 in close partnership with the Deutsches Museum, and it is currently funded in part by a grant of the Bundesministerium für Bildung und Foschung (BMBF).
The editor has overall responsibility for the appraisal, editing, and production of scholarly publications, in particular the RCC Perspectives journal, and shares responsibility for the RCC's public profile in the field of environmental humanities (website, blog, and social media). The editor plays a full part in the community of international scholars affiliated with the center as Carson fellows, and has access to university resources, including Munich's university libraries and the Bavarian State Library, which together house over twenty million volumes.
The candidate will hold an MA or PhD in an arts or humanities subject, have an excellent (native-level) command of English and be a skilled writer of both scholarly prose and web copy. They should have experience of the production and review of academic texts, and of editing and copyediting work. Applicants should enjoy working with colleagues of diverse cultural backgrounds, be able to balance multiple assignments, and meet tight deadlines. Knowledge of German and other foreign languages, communications or social media experience, and an interest in environmental humanities and/or academic publishing would all be advantageous.
The RCC offers an attractive compensation package based on the tariff contracts for public service, level TVL 13 (commensurate with experience), and 30 days paid vacation. Working hours are flexible, and the RCC offers a family-friendly working environment. The RCC can also assist, if necessary, with work permits and visas. As the candidate will be a state employee, they are required to have German health insurance and to make contributions to the German tax and social welfare system. We especially seek applications from qualified individuals with disabilities and welcome applications from women.
Applicants are required to submit a sample of their written work, and those who are invited to interview will be asked to complete a written test. To apply, please send your CV, cover letter, a sample of your academic writing (max. 2 pages), and the contact information of two references in one pdf file to jobs@rcc.lmu.de by 18 December 2019. Interviews will be held on 3 January 2020.
Downloads